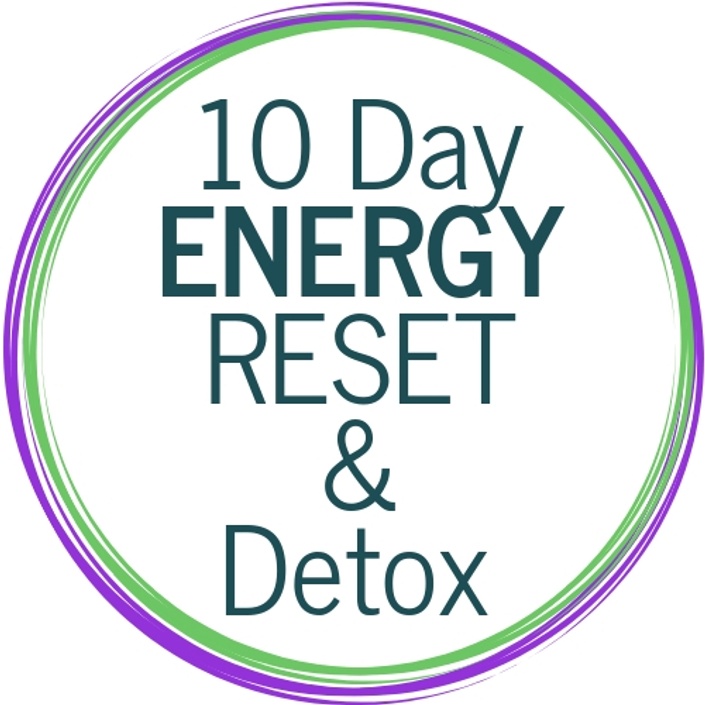 The 10 Day Energy Reset and Detox Online
Find Your Focus, Makeover Your Moods, and Discover the Energy You've Been Missing!
Learn Why You're Just 10 Days Away From A Recharged, Energized, And "Feels Like New" Body!
Every time you eat a meal, your body seems to regroup in its fight against you.
From the additives found in everyday foods to the toxins that have entered the unnatural 21st century diet…
The food you're eating right now keeps you trapped in a vicious cycle.
And you've experienced the impact everywhere...

Fatigue
Sleepless nights spent tossing and turning
Mood swings and painful or unpredictable periods
Constant cravings for sweet or salty foods
Slow metabolism, blood sugar problems (highs/lows)
Frustration when you can't lose weight
Lack of motivation and willpower
As your liver attempts to filter out the toxins you eat and absorb through your skin, your brain and body start to shut down.
Here's the good news…
You may be struggling now, but in just 10 days you can feel like a brand-new person!
And you're not going to need another fad fitness plan filled with energy draining workouts to do it! So ask yourself…
If You Would "Do Anything" To End The Mood Swings, Find Your Focus And Feel Full of Energy Again…
…Would You Try This for Just 10 Days?
Have you said to yourself "I would do anything to feel 'normal' again?"
Have you ever thought, "What I would give for the energy to work out—or a body I can be confident in?"
If you have, there's already a chance you've tried other programs—fad diets, challenges, and quick fixes "guaranteed to help" in just a few weeks.
And, if you're like most people, you don't have the time, effort, or motivation to go through another 30, 60, or 90 days of grueling workouts and starvation dieting to see if something actually works this time.
That's why I've developed a complete holistic energy reset & detox system that reprograms your metabolism, mind, and body in just a few days.
Introducing:
The 10-Day Energy Reset & Detox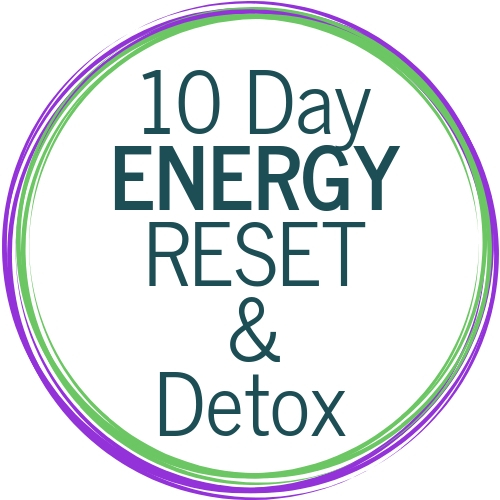 Recharge and Energize Your Body!
This complete 10-Day Energy Reset & Detox will help you rebalance your hormones and take back control of your metabolism using the power of whole food eating and toxin elimination.

You'll start with a powerful cleanse designed to give your body a break from the barrage of toxins you normally consume. After this 3-day detoxifying experience, you'll feel better, look better, and experience more motivation and energy than you have in years. Then you'll eat delicious, nutrient dense foods for the next 7-days to reset your metabolism and support your liver as you continue to detoxify.
It sounds next to impossible, I know, but this proven detox will give you...
Noticeable Results In Just 3 Days.

The complete 10 Day Energy Reset & Detox takes just 10 days, but you don't need to wait all 10 days to experience lasting results.
As you follow the included guide, meal plans and support materials, you'll discover a faster way to feel refreshed, full of energy, and focus.
More than just giving your metabolism a much needed boost and balancing your hormones, as you complete the 10-Day Energy Reset & Detox, you'll discover…
How to cleanse and nourish your body from the inside out, eliminating the toxins triggering your cravings and feeding your body with healthy revitalizing nutrients…
The 3 phases of liver detoxification that will allow you to improve over 500 total body functions in just one easy to follow step
8 "Can't Eat" Foods you'll avoid for the next 10 days. Yes—It will be hard to cut these out, but our private Facebook Support Group will help keep you on track…
Your kitchen clean out cheat sheet—Learn how to prepare for your detox and replace your "reach for this" snack foods with healthy detoxifying alternatives…
Why you'll notice dramatic results in just 3 days thanks to a research-backed and a real-world proven reset & detox process
Be guided with day-by-day video and written instructions to take you step-by-step through this program.
Tasty meals and snack lists to help you enjoy the journey.
Take A Look At The Tools You'll Use
To Reset & Detox Your Body:
| | | |
| --- | --- | --- |
| 10-Day Energy Reset & Detox Guide | Kitchen Clean Out Cheat Sheet | Complete Supplement Guidance |
| Use this complete step-by-step guide to learn how toxins are sabotaging your body, how to detox effectively, and how to see results in just a few days. | You'll use this cheat sheet to remove all of the snacks you instinctively reach for during cravings, replacing them with just as tasty whole food alternatives. | Get an inside look at the supplements that will help you notice more progress in less time when compared to other health and detox programs. |
| | | |
| --- | --- | --- |
| Detox Meal Plans & Recipes | Done-For-You Shopping Lists | 10-Day Energy Reset & Detox Group Support |
| Meal plans filled with foods you can your family will love are included for the complete 10-day Energy Reset & Detox cycle—dozens of options are provided for you. | Meal Plans include a shopping list that is done for you. No need to make a list. Save time by shopping online for delivery or pick up at your local grocery store! | You'll have access to the 10-Day Energy Reset & Detox LIVE Facebook Group. This exclusive community will support and encourage your progress. |
BONUS!
I'm including my special Energy Reset Snack Recipe Book so you can enjoy tasty and healthy detox snacks that will feel indulgent and leave you energized so you don't feel deprived.
FAST ACTION BONUS!
Receive lifetime access to the 10 Day Energy Reset & Detox Facebook Group, so you can repeat the 10 Day Energy Reset & Detox whenever you like!

Balance Your Hormones And Discover A Hidden Energy, Motivation, And Metabolism Thought Were Gone.
You won't just surprise your friends, family, and coworkers—you'll surprise yourself with the progress you can make with just a few short days of dedication.
Using all of the tools, the complete Energy Reset guide, and the easy and nutritious meal plan and snack options that are part of this program, you'll begin a total body transformation that lasts long after your first 10 days.
With increased motivation, energy, and a metabolism no longer held back by toxins, you'll continue to progress well after this program is over.
Could This Be the Fastest Way to Reset Your Mind, Body, And Metabolism? Find Out Today For...
ONLY $147
"I loved this program and the entire format! Learned a lot, tried some new wonderful things and feel great!" -Pam G.
"The last 2 mornings I can say that I was actually able to get out of bed pain free, brain fog free and with energy! I was always trying new ways of eating to help me find the foods that would agree with my gut and reduce inflammation caused from eating wrong." - Jackie C.
"I have loved all the recipes & encouragement." "A few things that have changed.. of course ENERGY, clearer skin, no leg cramps at night, brighter eyes, positive mood, better digestion & lost about 4 lbs!" - Mitzi S.
Reset Your Body RISK FREE!
100% Money Back Guarantee:
Not sure if the 10-Day Energy Reset & Detox is right for you?
Try the entire program risk free!
From the time you order, you have 10 full days to complete your body reset. If you notice a difference after just 3 days, if you go the full 10 days and don't feel like a new you, or if you're not satisfied for any reason, just let us know—you'll get your money back!
You owe it to yourself to try the 10-Day Energy Reset & Detox risk free right now! You won't pay a penny if it doesn't work.
Don't Put off the Mind, Body, and Energy You Deserve Any Longer. Start Your 10 Day Energy Reset Right Now!
Your Instructor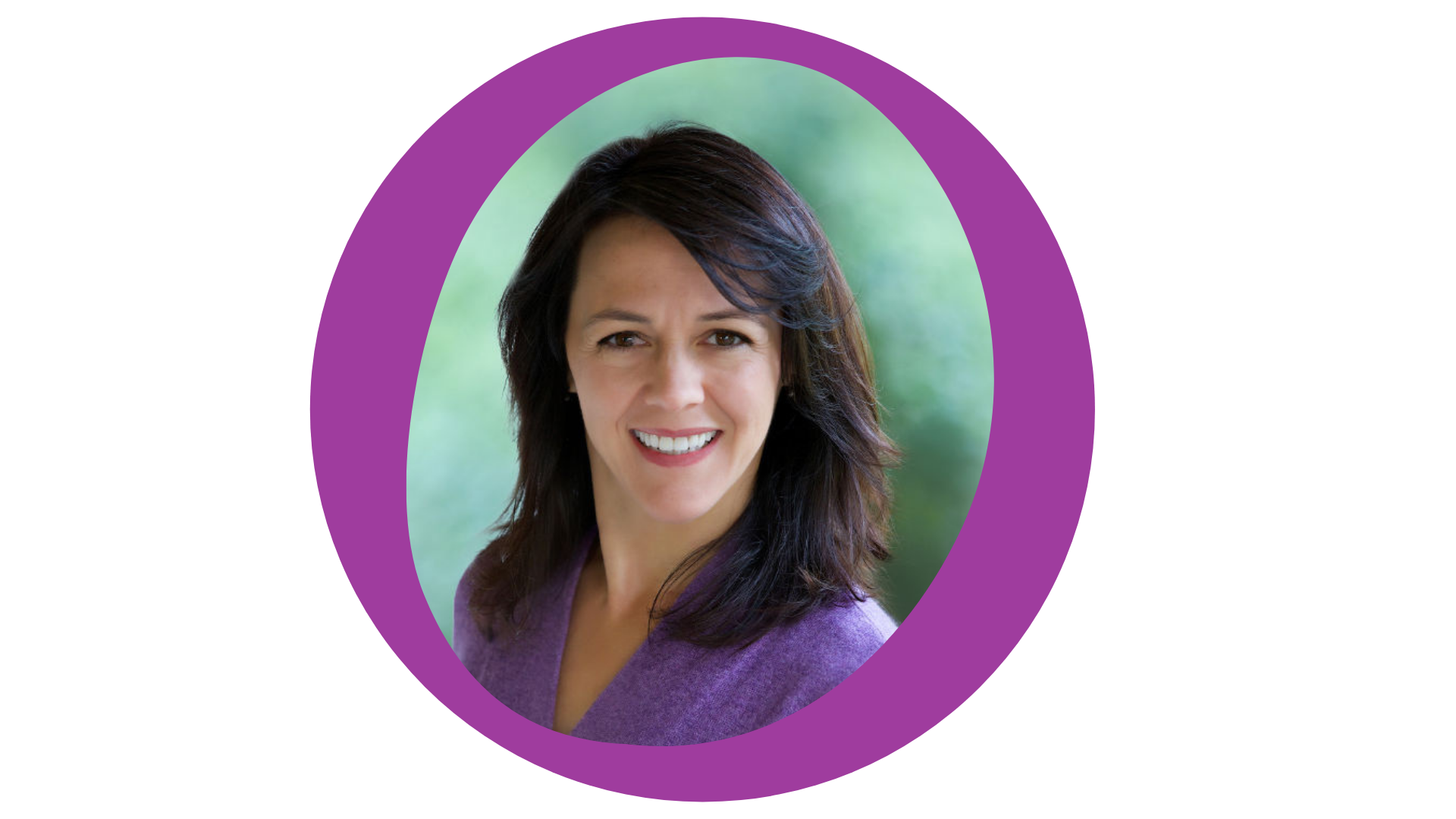 Hi, I'm Paula Carper!
I'm a Registered Dietitian and Women's Health Strategist with 25+ years in clinical practice. In that time, I've worked with thousands of patients, and private clients, providing nutrition and lifestyle education, and transformational coaching.
In the past 9 years practicing Functional Nutrition, I've helped hundreds of women regain their energy and health after 40!
Working with so many women who are carrying the load of professional, personal and household responsibilities, where time and energy are considered scarce resources...
I realized that so many of you could benefit from a simple, time saving, sustainable solution to regain control of their metabolic and hormone health.
I've created the Midlife Metabolic Equation Course with you in mind.
Frequently Asked Questions
How long do I have access to the course?
How does lifetime access sound? After enrolling, you have unlimited access to this course for as long as the course exists (the lifetime of the course)- across any and all devices you own.
What if I am unhappy with the course?
Our students have had great success with this program when they apply it. If you are not satisfied with this course once you have implemented, I invite you to reach out to me at
[email protected]
so that I can address your concerns directly.
How do I know if this program is right for me?
I you are a woman who is fatigued and you are ready to take action to feel better with the guidance and support of a professional, this program is for you. This program is especially helpful for women suffering with symptoms of estrogen dominance and those exposed to frequent household cleaners, conventionally raised produce and meats, personal care and cosmetic products that included hormone disrupting ingredients. ASLO, If you are pregnant, nursing or undergoing chemotherapy, this program is not for you.
When does the program start?
The online program start whenever you like. You can work through the course at your own pace and still be guided by me every step of the way!
Can I get private (1:1) support from Paula for this program?
This online only program designed to be delivered online with only. For private consultation and 1 on 1 work with Paula, please contact us at
[email protected]